This old guitar taught me to
sing a love song
It showed me how to laugh
and how to cry
It introduced me to some
friends of mine
and brightened up some days
And it helped me make it through
some lonely nights
What a friend to have on a
cold and lonely night.
This old guitar gave me
my lovely lady
It opened up her eyes and ears
to me.
It brought us close together
and I guess it broke her heart
It opened up the space
for us to be
What a lovely place
and a lovely space to be.
This old guitar gave me my life -
my living
All the things you know I love
to do
To serenade the stars that shine
from a sunny mountainside
And most of all to sing my songs
for you, oh,
I love to sing my songs
for you...
Y'know I do...
I love to sing my songs for
you.
Words & Music by John Denver
From the album BACK HOME AGAIN
Copyright 1974 Cherry Lane Music Co.

The day John Denver died...
...was the day the music died.
All this time later.....
my heart is still broken to have lost him ~
though he lives in our hearts always ~
and in our memories.
I dedicate this page
to one of the greatest songwriters
of our time...
HENRY JOHN DEUTSCHENDORF
12/31/43 ~ 10/12/97
of Planet Earth
Share your thoughts and remembrances with me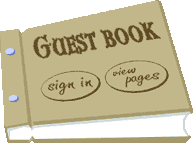 Sign or View our Original Guestbook