On emerging from the woods, we arrive at Beggars Bridge.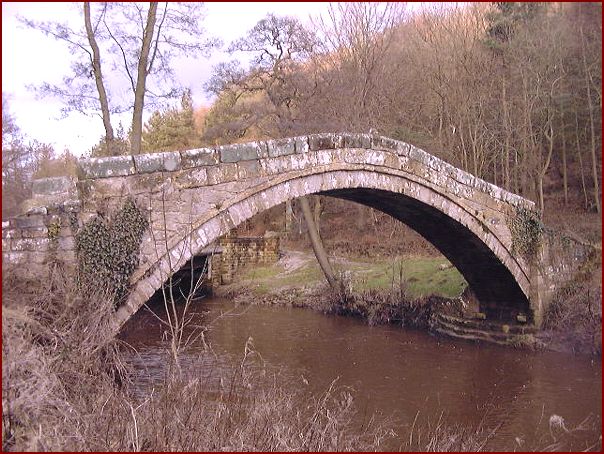 X
The story behind this famous old stone bridge is that of Tom Ferries, the son of a poor sheep farmer, who met and fell in love with Agnes Richardson, the daughter of a wealthy, local landowner.
Agnes' father refused to allow a wedding until Tom became "a rich man", so subsequently, Tom went to sea in 1586, and took part in the defeat of the Spanish Armada before sailing to the West Indies with Sr. Francis Drake.
Tom eventually became rich, and returned to marry Agnes. But after her death he remembered the difficulties he once had in his youth, crossing the swollen River Esk to meet his sweetheart. He, therefore, commissioned Beggars Bridge to be built as a memorial.
From Beggars Bridge, we return to the village of Glaisdale, climbing steeply up to the main street and back to the starting point of our walk.


~ THE END ~


Hit your Back key twice to return to where you were before you began this walk.
You will be automatically taken to page 1 of this walk if you wait here for about 15 seconds.